March 26, 2023
Can I take a job if I may have to lie at some point?

January 31, 2023
Why didn't God include the Oral Law in the Written Law?

November 8, 2022
How can I keep kosher in my relatives' non-kosher home?

January 3, 2023
Should we pray for someone who is terminally ill?

January 31, 2023
Do Jews and non-Jews have inherently different souls?
Ask the Rabbi live with Rabbi Chaim Mintz
Tuesdays at 9:00PM EST
Join Live
Join Ask the Rabbi for a weekly chance to win big!
Get automatically entered just by being present at the time of drawing!
If your camera is off, you'll win $100!
Camera-On Challenge: If your camera is on, you'll win $250!
---
Bonus! Torah Class at 8:30PM
This week's topic: Let's show G-D that at least we are trying.
How can I ask a question?
Raise Your Hand

Raise your hand using the zoom features and ask a question directly to the rabbi!

Submit Your Question

Submit your question anonymously in advance to have it read aloud by the moderator!

Recent Questions Asked to the Rabbi
This program addresses Jewish thought, philosophy, the background and significance of Jewish practices, and offers advice and guidance. Although Rabbi Mintz is an acknowledged expert on Jewish law, such questions should be referred to your own qualified halachic authority.
See More Questions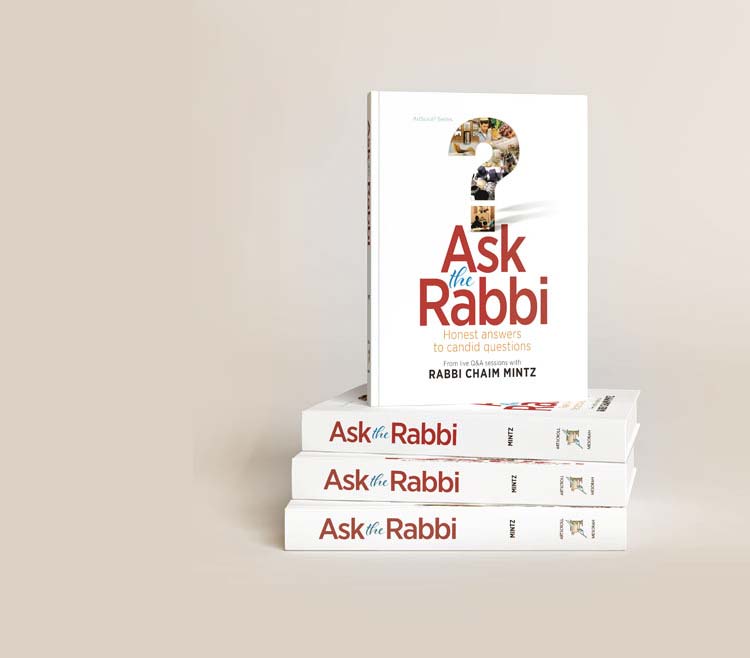 Ask the Rabbi –
The Book
This is a book for everyone–
because everyone deserves honest answers.
With close to 200 questions and answers, Rabbi Chaim Mintz's Ask the Rabbi book runs the length of good and evil, faith and G-d, COVID-19 and the Holocaust. Why women wear wigs, why men grow beards, and whether or not you can buy French fries from McDonald's.

It's a book for people curious about their Jewish heritage, for people on their journey to Judaism, and for people who've been living a Torah-observant life ever since they were children— because everyone has questions, and everyone deserves answers.

To get a glimpse of some of the questions and answers in text format, check out the Ask the Rabbi section on our Jewish Resources site, brought to you exclusively by Oorah's TorahMates
Purchase Ask the Rabbi Here